COMMUNITY SPACES
Seating, Tables, + Custom Fixtures for community spaces
VIEW OUR COMMUNITY PROJECTS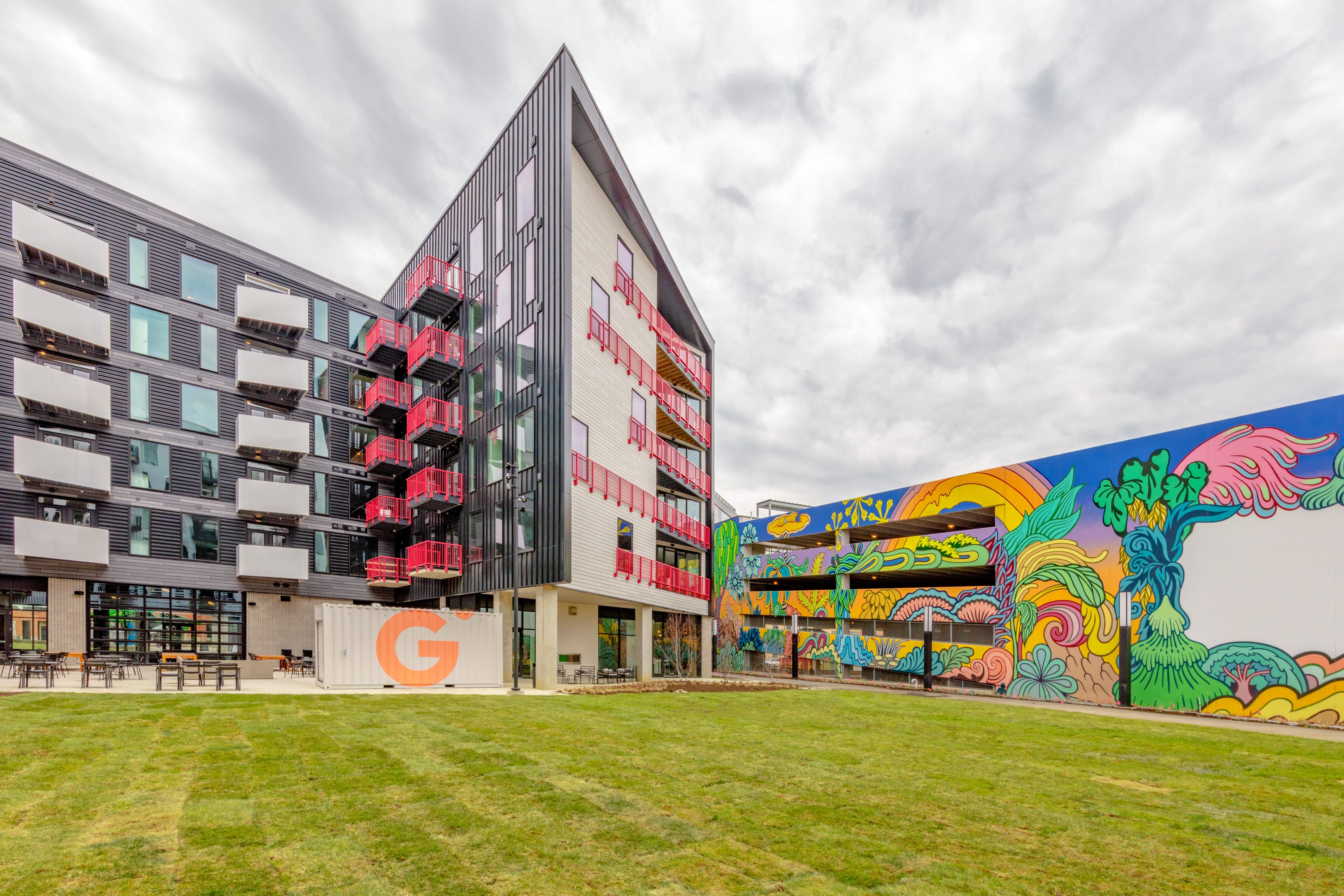 COMMUNITY SPACES
Community spaces have the unique need of being multipurpose, serving a variety of needs. We build custom seating, tables and fixtures to encourage collaboration, belonging and to build up the community.
COMMUNITY SPACE: INDUSTRY COLUMBUS
We created a range of pieces for 3 different community spaces, across 3 different floors in this multi-family unit development.  From the reception desk to tables and desks for the open office space, the kitchen island and cabinetry, to the shelving and tables in the amenity space near the pool, we designed and built custom furniture for all areas of this community space. One piece was so big it had to be lifted by crane through an open window.
LEARN MORE
MADE BY REAL PEOPLE
Our work is our passion. We create furniture with feeling, build spaces that tell stories, and have a really hard time saying no to wild ideas. From ready-to-shop, to custom dining tables, to elaborate restaurant counters, we are passionate about building unique pieces that will last for generations. Our furniture is handmade by real people, for real life by our inspired team in Columbus, Ohio, USA.